What a crazy year it's been. Once again I'm amazed how many things can happen to you to in a year and how fast relationships can grow and disappear.  I pretty much sucked at blogging this year, and for that, I can terribly sorry, but I am hoping to get caught up over the next week or so as I go hibernate in the woods. So unfortunately I won't be able to link everything I want to here, but I can at least share photos. Let's take a look at 2014!
First off, THE SEAHAWKS WON THE SUPERBOWL!
I had nothing to do with this, but it's still a GREAT highlight of 2014. AND I got to go watch the parade downtown. Along with 700,000 others apparently. 🙂 And yes that is the LOB behind me. BOOM!
Ok onto my other highlights….
From a photography standpoint, this was a definite highlight of the year. I still dream of being a "roadie photographer"" that gets to take photos that are on the inside of albums next to the lyrics. So when one of my favorite bands asked me if they could use some of my concert photos for their album art,, it was a dream come true!
Racing sailboats!
Meet the beautiful and fast Elusive! I finally made my way onto an AMAZING boat with the best crew ever, thanks to Jamie Feathers. Beginning my racing career was one of the best decisions of my life. I will never forget the feeling after my first race. The adrenaline and the fast pace environment with big wind, hooked me at first sail. I knew I would love racing, but I never knew how much. Now I can't pass up any opportunity to be on a sailboat, and luckily for me, Elusive's crew somehow tolerates my incompetence. But I'm learning a lot and I can't wait to learn more in 2015. It's a whole other world and I'm addicted!
photographING a different side of Sasquatch Musical Festival
Lucky for me, I have some very talented friends. Who in turn, think I'm pretty rad too sometimes. This year, my friend Ryan Henry, invited me to tag-a-long to document his work at Sasquatch. The answer was an easy HELL YES! I'd never been to the Gorge before and with an All-Access pass, I'm afraid that I won't ever be back without the same treatment. It was my first major music festival and I'm so grateful to have been able to be apart of such a unique aspect of it. I swear…I'll blog these ones eventually…but this event did lead to one of my life highlights….
Dancing on stage with M.I.A.!!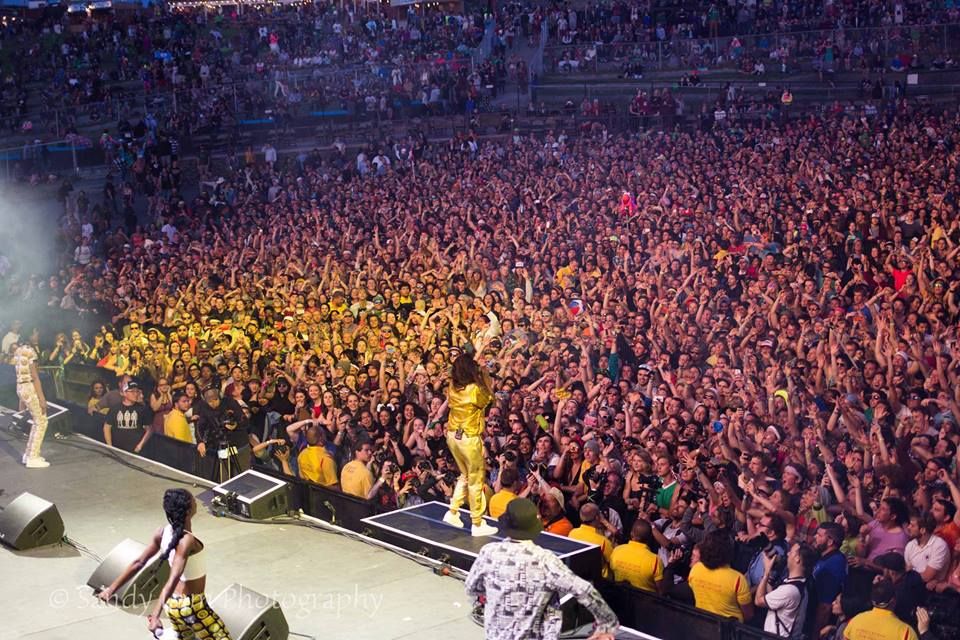 Yup. Having all access backstage passes are good for more than watching an artist from a scaffolding, or golf kart access, or free food/drinks. It means you have opportunities to dance in front of 20,000 people, and I TOOK IT! Bam. I was on a euphoric high the rest of the night, words can't EVER describe how incredible it was.
Belly Dancing in the Solstice Parade!
While I had original plans to ride painted again this year, Jamie convinced me to belly dance with her, through Deliah's Visionary Dance. I have to say I can't imagine participating any way else now. It's so much fun to learn a new dance and meet new people, but the best part is making our costume. Everyone has their own style and I love any excuse to go treasure hunting at farmer markets and busting out my glue gun. Plus you can actually keep wearing your costume throughout the day! Last year, everything was so rushed, and getting dressed at the end was just a bummer. Showing off your costume is half the fun! I definitely plan to participate again next year!
I started volunteering for a new organization, which I learned about only entirely too late. The Pike Place Foundation has got to be one of my favorite non-profits. They are an organization that supports the Market Senior Center, Preschool, and Food Bank. Since 1982, this organization along with the market community have been providing much needed social services in the middle of what tourists completely miss. I have been lucky enough to photograph parts of the foundation to share with others and help support some of their big fundraisers. I enjoy anything I get to do for them really, but this year's highlights were definitely meeting Brandi Carlile, being one of the photographers for Sunset Supper, and getting to meet some of the sweetest people that benefit from the Foundation's services. Plus, I made an AMAZING new friend, Suzanne out of it (imagine the white version of me…yeah that's her). I only hope to stay much more involved with them as time goes on!
I witnessed some incredible weddings
Sorry I know I'm far behind on blogging these, but it was a great summer to watch friends get married! I even got to attend one without having to be the photographer which was humbling. Ben, an old college friend of mine was the first one out of my "old" friends to get married, and it was surreal. I bawled my eyes out of course the minute I saw him and I couldn't be happier for him and Lauren!
Endless Outdoor memories
Renting a cabin in Naches, endless hikes with my favorite trio (Bill, Jamie, and Kevin), and recreating my first trip that made me fall in love with the outdoors with one of my best friends (Joe). These will…eventually get blogged…
My 2nd Annual Birthday Benefit Jam!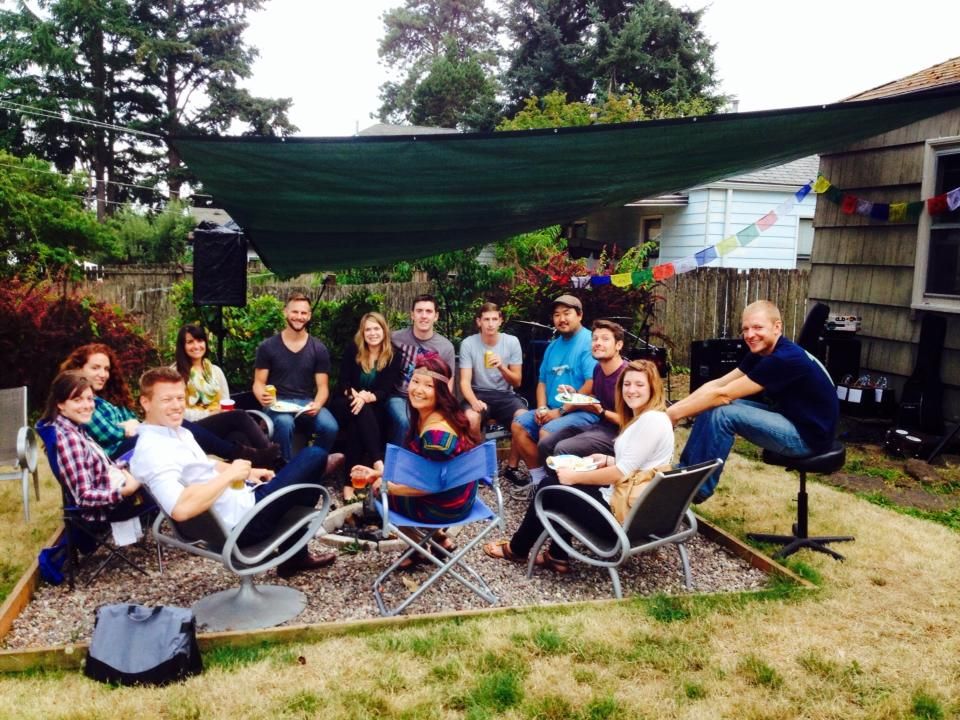 Another successful fundraiser with friends, gathering, and amazing food, including a surprise visit from a friend in Denver! The weather almost gave us a scare but it was a great success. Thank you so much to EVERYONE, especially Jon Yoon, and Heels to the Hardwood. Speaking of…
Heels to the Hardwood Album Release!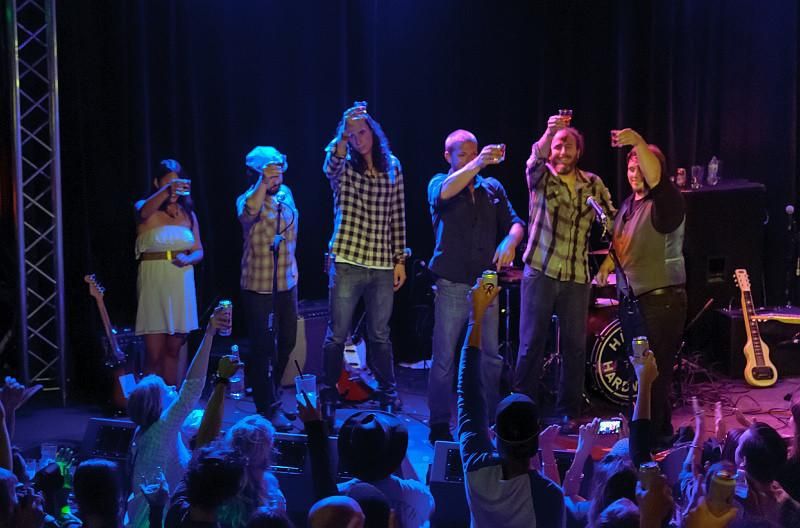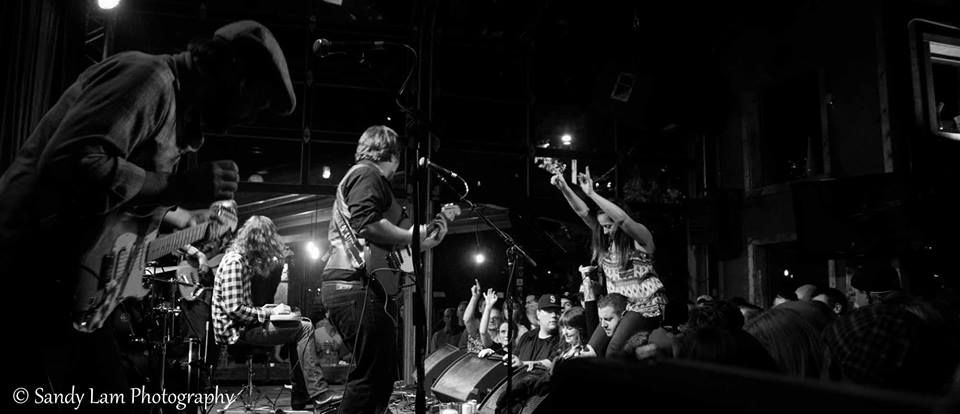 It's amazing to watch your friends go through the process of creating, making, and selling music. Being able to manage and help my friends, Heels To The Hardwood, get to their debut album release was a huge accomplishment for me and I am ever so grateful to them for letting me be part of the process. I am so proud of the guys for getting everything done and out the door. Enter shameless plug: Check the guys out on January 30 when they place with Polecat at The Tractor Tavern! Get your tickets online.
I went to Denver for the first time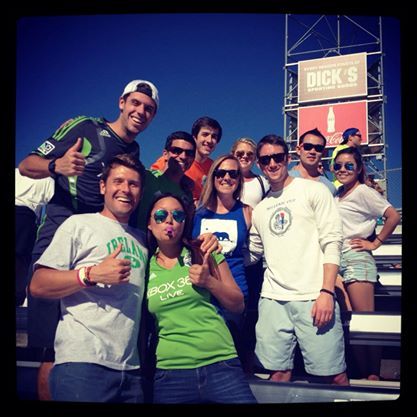 I finally made it to the Mile High city to visit my friend Graham, and travel with one of my favorite new friends, Matt. Denver is Matt's hometown so it was a whirlwind between visiting with his family and visiting with Graham. But we made it for a Sounders game, and it was so much fun being with the ECS and other Sounder fans!
And then there was the time I went to Patagonia….
I finally made it! And yes…eventually these will need to get blogged too…there's so much to say…but Patagonia was incredible. Breathtaking, heartbreaking, and inspiring. I am SO grateful to have been able to experience it all with my favorite backpacking trio.
What I learned
2014 was a bit of a challenge for me. Knowing I would dive right back into my crazy busy life post-travel, I tried to remain focused on the things that mattered in life (e.g. relationships, meaningful engagement with friends and family, etc). What I didn't expect was to realize I needed to start cutting things out of my life. My motto has always been "I don't believe in not having time, I believe in making time." But I realized with my million activities, hobbies, and obligations, I needed to pick and choose what to focus on in order to give enough attention to it. I didn't accomplish as much as I wanted with Heels to the Hardwood because I was constantly being dragged around by other obligations. I wasn't able to practice as much hula hooping or ukelele or guitar, because, well frankly, I lack patience to learn these things, but I also kept finding other activities to distract myself with. I am so far behind in blogging it seems practically impossible to catch up. Normally I would have an entry for each of the things I highlighted above for you, but I'm sorry to say I only have one. I missed important birthdays, events, and friends. I find it hard to know when to say no, but I can see now the quality of product I give people has suffered, whether it's photography or my friendship.
I will always be learning, and one of my biggest personal challenges this year has been patience. I am a terrible impatient person. Whether it's waiting in lines, getting work done, or even when it comes to relationships. I have found myself embarrassingly angry and had to apologize through and through to some of the most important people in my life, and having others that surround me that are patient is the best gift to me as I learn how to control my temper and learn to be equally as patient as those who love me.
On a positive note, I learned that being in a relationship can be fun. After six years of being single and being in the most ridiculous unlucky dating situations, I finally found someone I like that ACTUALLY likes me back. Yes he has a beard, yes he likes cheese, and yes he loves the outdoors. He's learning to drink whiskey, and how to eat pho properly, so there's something to be said for that. This recent development in my life has been fun and interesting as I learn how to function with a partner in life, but so far, I'm enjoying it. I don't think he is suspicious of the boyfriend-roofie drug I gave him…yet.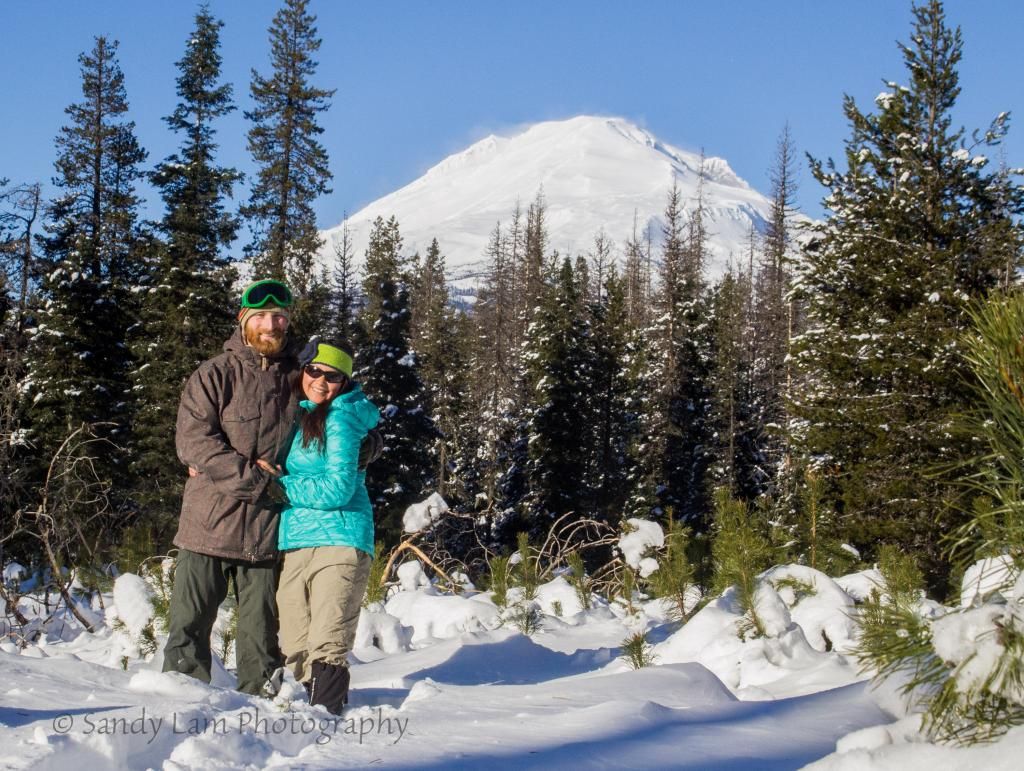 I'm not one for new year resolutions, but I think this year I'll make some:
1. Be a better friend. Do what I say I'm gonna do in a timely manner.
2. Stop yelling. Start breathing.
3. Learn to trust.
Well, that's it! Cheers everyone, and I hope you have a wonderful new year! Let's see what 2015 brings us!